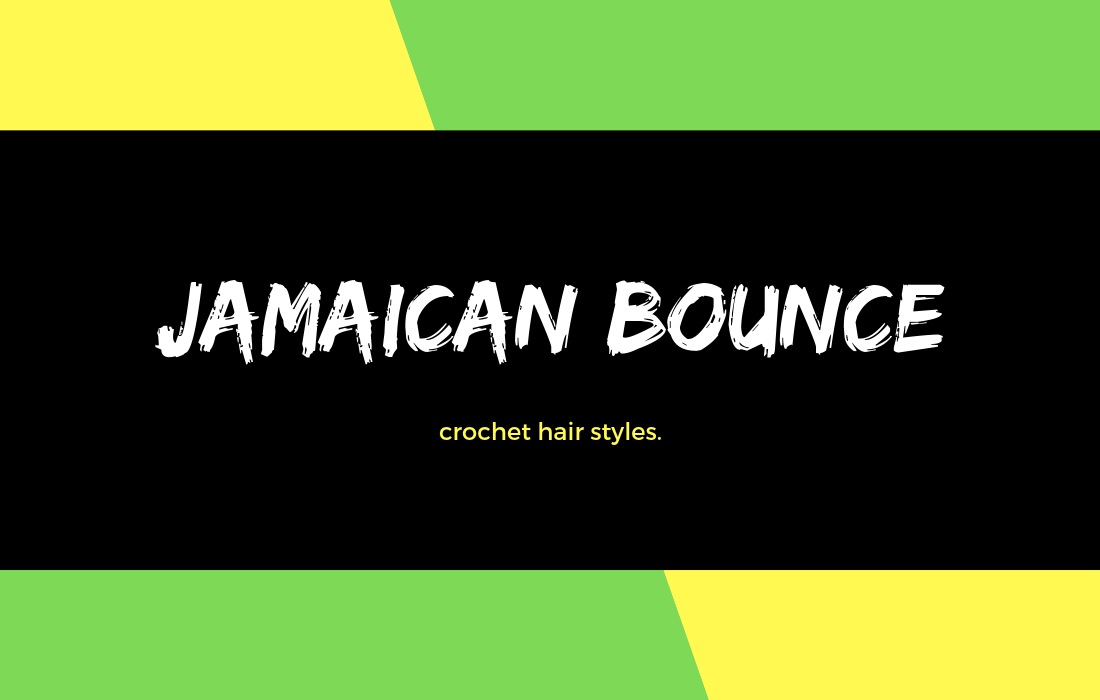 Jamaican Bounce Crochet Hair | Curly Crochet Hair
How many packs do I need?
We recommend getting 3-4 packs per person to be on the safe side.
How long does Jamaican bounce hairstyle last?
This hairstyle typically lasts up to 4 weeks. Depends on how well you take care of it.
Pros
Natural afro perm texture, light weight and bouncy curls right out of the package.
Vibrant & bright two-toned colors available for endless possibilities.
Great for protective style on budget.
Split the hair 3 times for the front, and twice in the back to get the most value.
Cons
Reduce the urge to touch or run your fingers through the hair too much as this will cause it to tangle faster.
Trim the tangled ends and spray lightly with leave-in conditioner. Use mouse to revive the curls.
Pro Tips
Use satin bonnets when you sleep to preserve the style.
Use oil-free hair products designed for curly synthetic hair.
Make your own Jamaican bounce, Curlkalon style wig using a crochet wig cap for convenience.