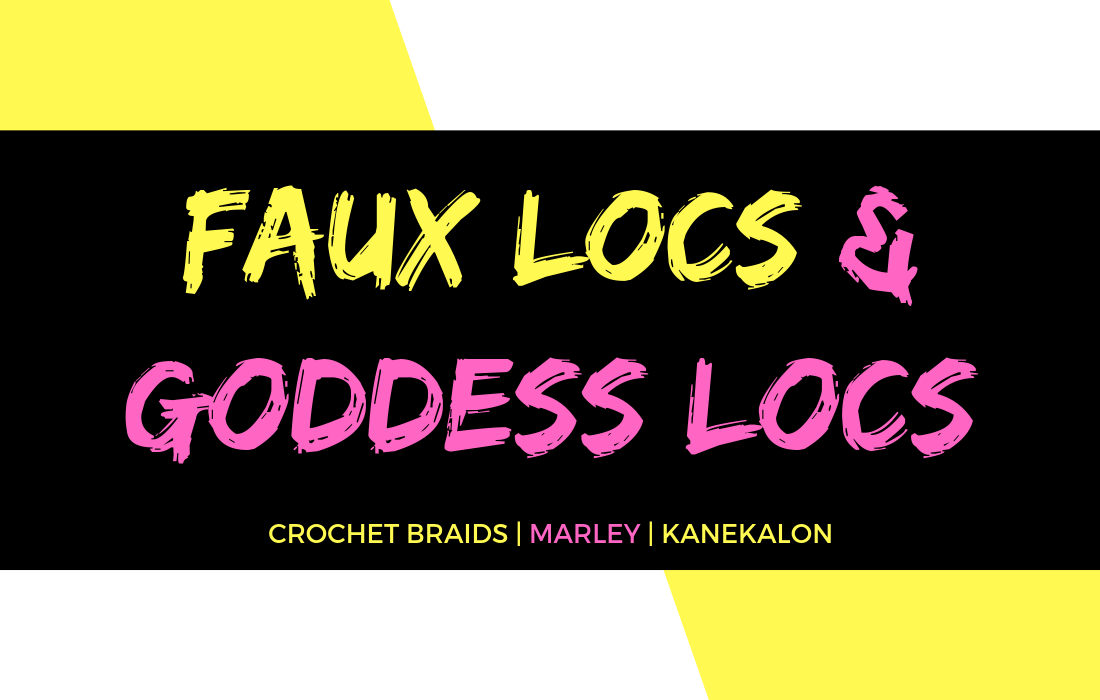 ---
How long does it take to crochet pre-looped faux locs?
Pre-looped crochet braid installation typically takes between 2-3 hours including prep time.
What type of hair is best for faux locs?
Pretty much any type of long wavy crochet hair can be used to wrap around your own hair
Most recommended types of hair are synthetic marley hair or kanekalon hair. Use nail glue to seal the ends.
How many packs of hair do you need for faux locs?
Aim for 8-10 packs depending on the size of the locs.
How long can you keep in faux locs hairstyle?
Depending on how well you maintain your faux locs style, it can last up to 2-3 months. It is not recommended to keep it for too long as it may lock your own hair.
What is Goddess Locs?
Faux locs made with human hair are called "Goddess locs". Goddess locs are lighter in weight and looks more natural. However, this method is relatively costly and there are more affordable options such as pre-looped pre-styled Goddess locs.